We produce precise customized parts in a variety of materials for a wide array of applications as per customer's specifications.
Markets served by us include industries such as energy, water, computers, optoelectronics, medicine, aviation, metrology, horology, communications etc. More than 90% of our returns come from exports to Europe, the United States, Japan, China and South Asia.
ENDLESS POSSIBILITIES
With Industrial Jewels, you will never run out of options. We provide you with endless designs & possibilities, making us the one-stop destination for all your Precision parts requirement from synthetic sapphire & ruby.
WORLD CLASS TECHNOLOGY
All our manufacturing centres make use of the most up to date and recent technology in the market, to keep the production quality at par, with global and European standards.
TRULY GLOBAL
Over the years Industrial Jewels have gained the trust of many innovators and as of today, we are present in more than 23+ countries across the globe.
MANUFACTURING FACILITY
Our manufacturing facility is certified with ISO 9001:2015 quality system and employees over 450 people involving several million pcs production.
We use only RoHS compliant raw materials of synthetic Ruby and Sapphire.
Raw Materials of European origin is used in our manufacturing for your products.
All Raw Material comes from world-renowned suppliers who deliver consistent and reliable quality for our most severe needs. The incoming raw material is first checked to meet quality before the start of production.
Raw Material Processing
Most of our raw material processing tools are manufactured in-house with extremely well controlled and graded diamond powder.
Slicing of raw materials
is done on precise CNC machines to optimize maximum yield and consistent size.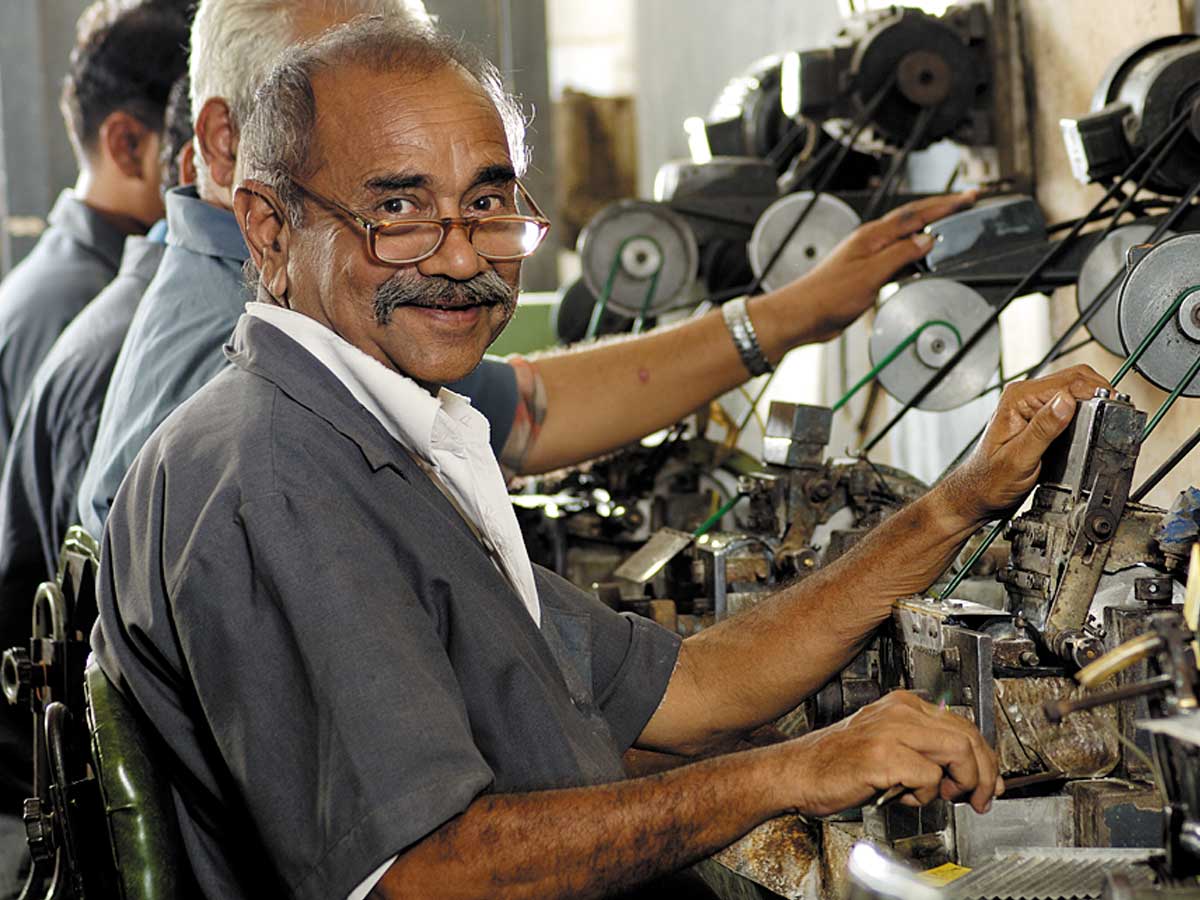 Astonishing Facts
30 million parts are produced & delivered every year.
Exports to 23 countries around the globe.
Total of 180 customers worldwide.
Products used in more than 18 different types of industries.
18 Years of an average employee relationship.
18 different types of manufacturing operations within one plant.
25 million carats of Ruby & Sapphire processed every year.
1.6 million pieces changing hands-on production floor every day.
GET TO KNOW US
30Million
PARTS PRODUCED PER YEAR
23Countries
EXPORTS AROUND THE GLOBE
25Million Carats
OF RUBY & SAPPHIRE PROCESSED EVERY YEAR