– Products • Complete Bearings –
Magnetic Bearing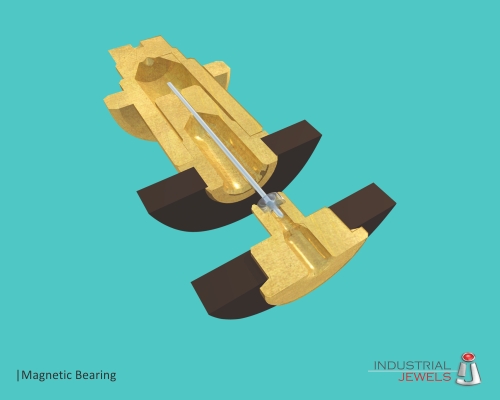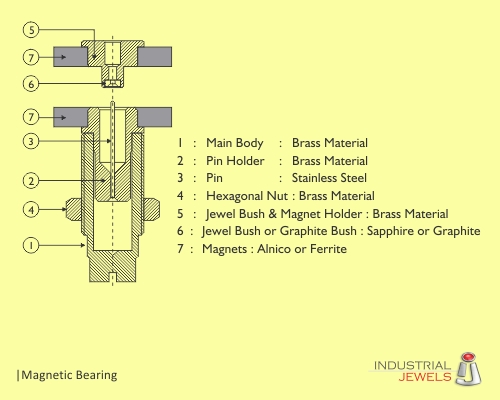 Magnetic Bearing made from virgin brass rods assembles in minimum numbers of components.
Design, concentricity and Accuracy are three important parameters in case of magnetic bearings. The rotor of the magnetic bearing is fitted with a Sapphire ring jewel or a Graphite bush, which has a cup cavity in the front to guide the entry of the pin. This eliminates damaging of the pin during assembly and easily guides the pin inside the hole of the jewel/Graphite bush during assembly.
Minimum numbers of components are used in the assembly, 3 components for the stator and 2 components for the rotor in order to maintain concentricity of the magnets with respect to the center.
The metal pin is deep fitted into the holder to allow some spring action of the pin during assembly. The pin is rounded on the edges and highly polished.
Virgin Brass rods are used in making the components.
Magnetic Bearing Application
KWH meters
Energy Meters
Watt Hour Meters
Ferraris Meters